Blueberry is one of my favorite diaper brands in my stash. They fit nice and snug, yet easily under regular clothing and they have never leaked on me. Two of mine have the microfleece lining and one has a very soft, cozy bamboo lining. All of them have the bamboo inserts instead of microfiber.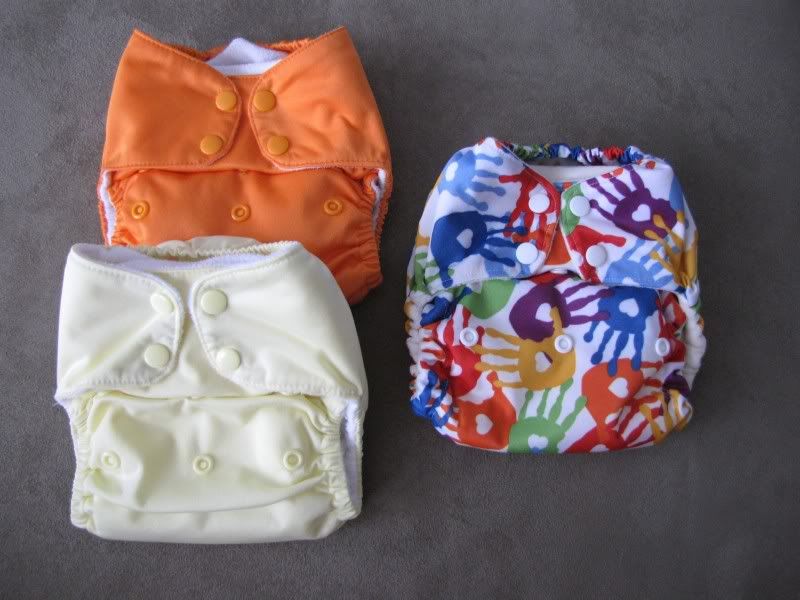 The difference between the two diaper linings in a side-by-side comparison; the ultra soft bamboo lined diaper is on the right (the Dirty Hands print)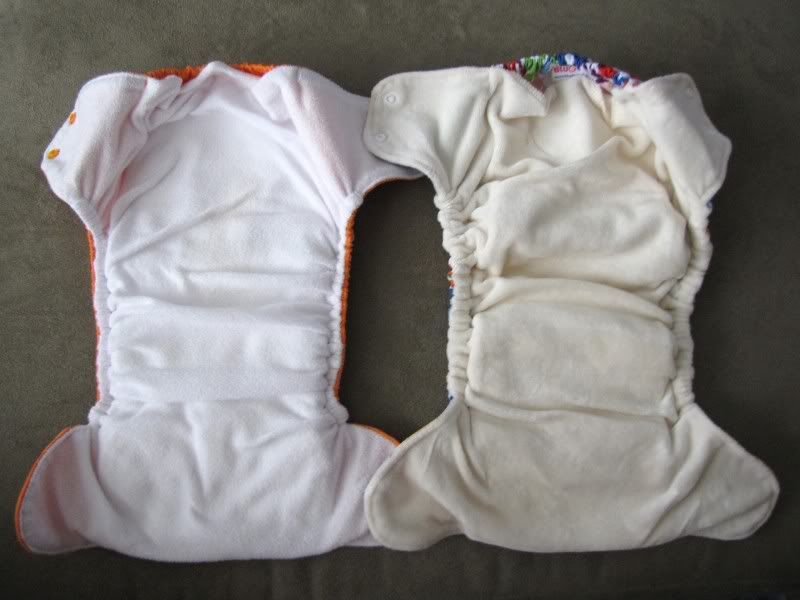 I don't think that a photo can show just how soft the bamboo lined diaper is. It feels almost like velvet.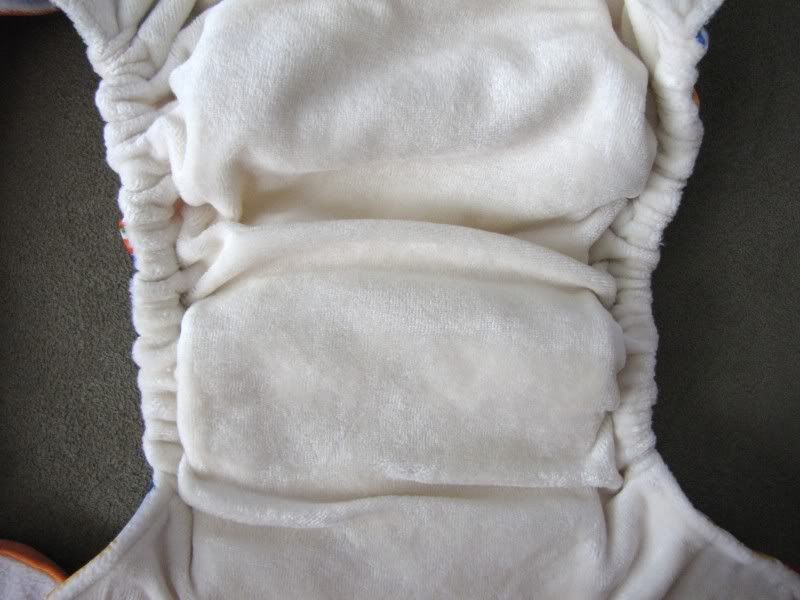 And here they are in action. There isn't a difference between how the two different diapers fit since the only difference is in the lining.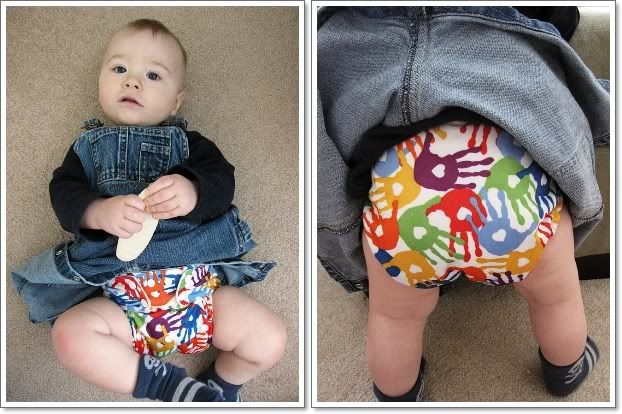 The insert is natural bamboo and very absorbent
The inserts can be folded in multiple ways depending on the size you need
and where you need the most absorbency (boy vs. girl)
The fit on the butt of the diaper is trim enough to fit easily under regular clothes and jeans.
The fit of the legs is snug so nothing unpleasant can escape
The fit in the waist is also great but not too tight
And, of course, the bamboo lined diaper is so amazingly soft. I wish my underwear were like that on the inside
Cons:
Since the inserts are a natural fiber, the stains don't come out easily. Even with sunning, one of mine is still pretty stained.
The bamboo lined diaper takes a long time to dry and when air dried, is kind of crunchy feeling. So this diaper needs to be fluffed up in the dryer if hung to air dry
This diaper retails for $23.95 USD w/ microfiber inserts. Bamboo inserts are extra. I love my Blueberry diapers and know that you will, too.