This month Change-Diapers want to know what your unicorn diaper is. What is a unicorn diaper? It's a diaper that you covet that may not be so easy to come by. Either it's a print/color that's been discontinued, a brand that doesn't have continuous stock, or a diaper that may be out of most people's price range.
I have had several unicorn diapers and have been lucky enough to obtain them all except for this one. This one needs to come live with me before K-Dub potty trains which means that I probably only have about six more months.
R2Pee2 from Seams Geeky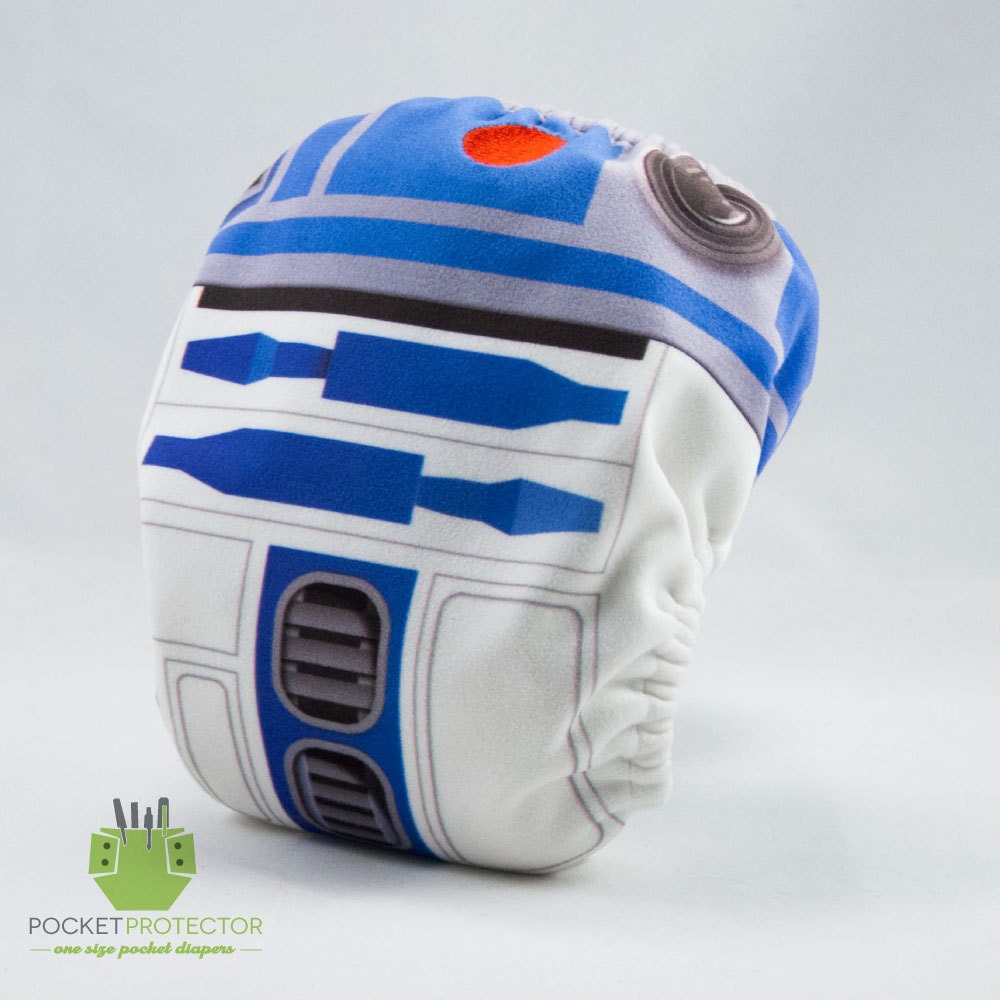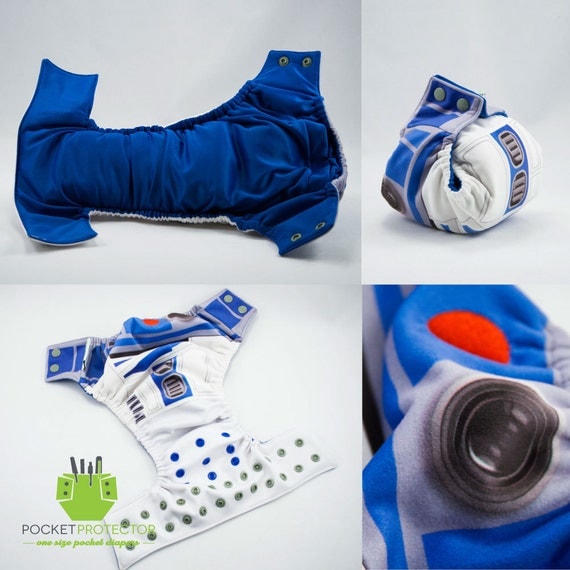 Photo Credits: Seams Geeky Etsy Store
This store has quite a few diapers that I would love to have. My family is a bit on the geeky side. Heck, my husband and I got married after watching an episode of Doctor Who.
What is your unicorn diaper?