This is a Sponsored post written by me on behalf of Jel Sert. All opinions are 100% mine.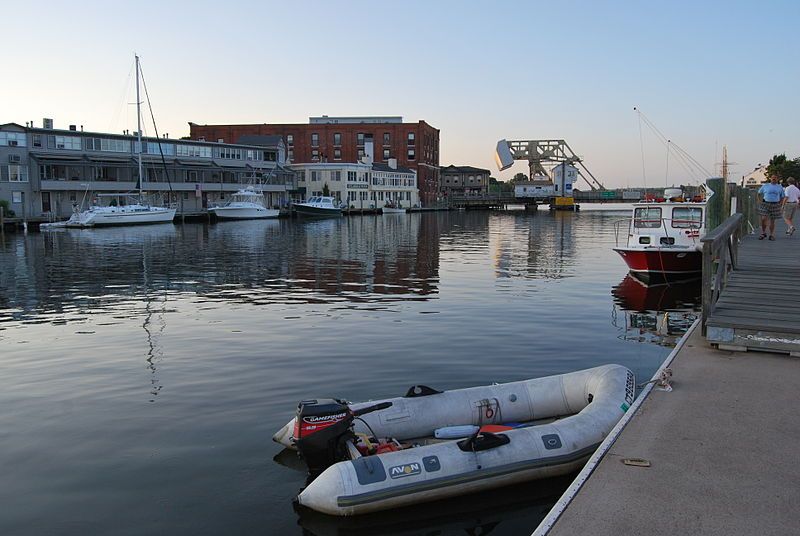 As I get older I become more and more nostalgic. Especially in the summer since that's when my birthday is and because so many of my fondest memories are of the summer.
I grew up in a small coastal town in Connecticut. I used to spend my summers walking downtown and to the small beach on the point. I only lived a few blocks from the beach and spent many hours a day crabbing, swimming, and playing with friends.
At the beach we would also swim out to the raft, getting our toes tangled in the eel grass. We'd spend hours jumping and diving off the raft. Sometimes we would spend little too long out there and at dusk the jellyfish would come out. That always made getting off the raft and swimming back to shore a bit tricky and I have been stung my fair share of times. Not that I cared too much, though. I was a kid and didn't have much of a care in the world. Besides, it wasn't anything that a little aloe couldn't fix.
Another huge part of my childhood summers were Fla-Vor-Ice pops. My mother always had them in freezer in the summer because they're inexpensive, easy to eat on the go, and taste just as good if they happen to melt. The green and orange ones were always my favorite. I pass them in the grocery store now and am immediately a 9-year-old kid in my little Connecticut coastal town again. I can almost smell the salty air.
Fla-Vor-Ice would like to bring that childhood nostalgia back to you with their Fla-Vor-Ice Flashback Giveaway from now until August 20th.
5 weekly winners will win a 16 count box of Fla-Vor-Ice
3 random winners will win a $50 VISA gift card
1 grand prize winner will win a year supply of Fla-Vor-Ice
To enter visit and Like the Fla-Vor-Ice Facebook page
Visit the Sweepstakes tab
Enter your name and email address and that's it!
Also consider following them on Twitter for other news and giveaways.
Photo credit: http://commons.wikimedia.org/Juliancolton