This is a Sponsored post written by me on behalf of Michelina's. All opinions are 100% mine.
When I was working in Corporate America before K-Dub was born I saw that my coworkers often brought in a wide variety of frozen meals. To me they always looked and smelled tasteless and boring.
I have never been much of a frozen food person but when I was offered the opportunity to participate in the Make It Your Michelina's campaign I looked at some of the recipes that other bloggers were creating with Michelina's frozen meals. Some of them look downright delicious! It even inspired me to come up with one of my own.
I no longer eat meat other than seafood so I have come up with a vegetarian option. I amped up the broccoli and herbs and spices to make it more to my personal taste and I have to admit, it was quite tasty. If you were to take one of these meals to work with you it would also be easy to transport by putting some extra broccoli in a container and the herbs in another container to mix it all together at lunch time.

Ingredients:
Michelina's Cheese Ravioli in Alfredo Sauce
1/2 cup frozen broccoli
1/4 tsp Penzey's Pasta Sprinkle (you could sub. with Italian Seasoning)
1/4 tsp chives (I used fresh frozen)
1/4 tsp parmesan cheese
Salt and pepper to taste
If you eat meat then you could also add some leftover chicken breast or salad shrimp
Directions:
Cook ravioli per package directions (3 minutes in microwave)
Steam broccoli in the microwave for 2-3 minutes
When the ravioli and broccoli are both cooked add them to a bowl and toss together with pasta sprinkle, parmesan cheese, chives, salt and pepper.
That's it! A tasty lunch that's a bit different from the same old frozen meal. In case you're interested, the ingredients of the Pasta Sprinkle are: California basil, Turkish oregano, minced garlic and thyme.
Check out a few of my favorites from the other bloggers who previously participated in this campaign.
Roasted Tomato & Shrimp Fettuccine Alfredo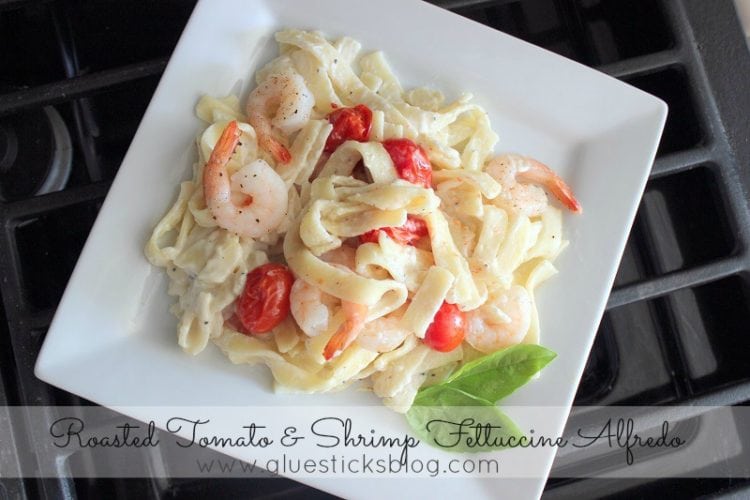 Even though I stopped eating meat, this one sounds delicious. Chipotle Chicken & Rice Burrito
Follow Michelina's on Facebook and Follow Michelina's on Twitter and go ahead, Make it Your Michelina's.