Like most busy moms, I sometimes need a snack that's easy to pack in my purse to give to my kids while on the go. There are plenty of snack foods available on the market, but what if you also want that snack to be healthy? Those aren't as easy to find. Until now. I was provided with some samples to review of the organic toddler snacks from Sprout Foods and I am excited to tell you about them.

We reviewed both the Crispy Chews and Yogurt Bites and K-Dub has loved them all! They come in unique fruit and vegetable flavor combinations like Orange Fruit and Carrot, Tropical Fruit and Pumpkin, Banana Pumpkin Yogurt with real banana pieces, Raspberry Yogurt with real mango pieces and more.
I think the Red Berry and Beet Crispy Chews were his favorite. He devoured them all but with these, he kept saying "nummy" while eating them.
These snacks are made with organic ingredients and most importantly, there aren't any ingredients that you can't pronounce. Their packaging is also BPA free. Finally! A snack that my son loves and I can feel good about giving him. I even tried one of each type and I must admit that they really are pretty tasty!
You can buy some Sprouts Organic Toddler Snacks for your child with a $1.00 off coupon from Diapers.com or Amazon.com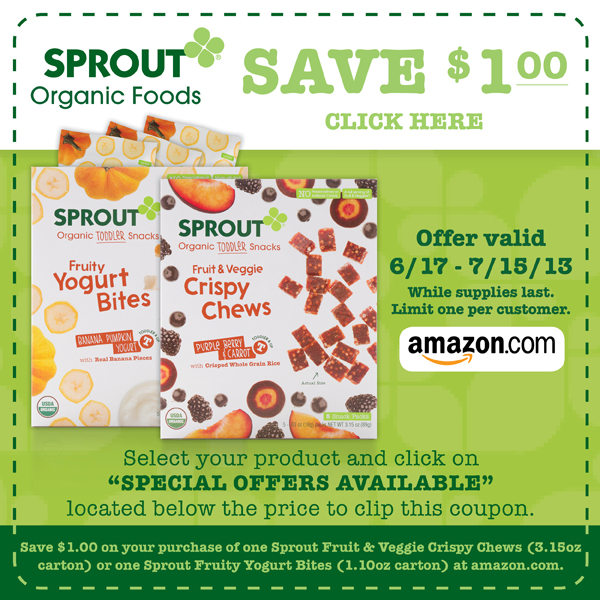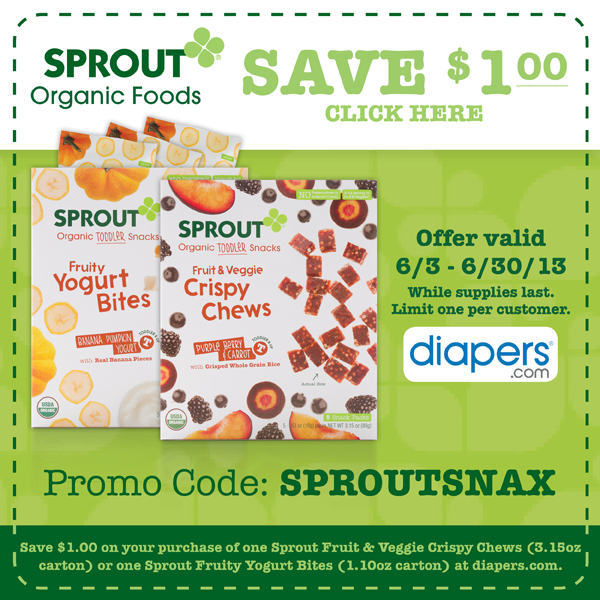 To win some Sprouts Organic Toddler Snacks, enter via the giveaway form below.
US residents only 
#spon: I'm required to disclose a relationship between our site and Sprout Foods. This could include the Sprout Foods providing us w/ content, product, access or other forms of payment. Check out the new Sprout Foods website at www.sproutorganicfoods.com.