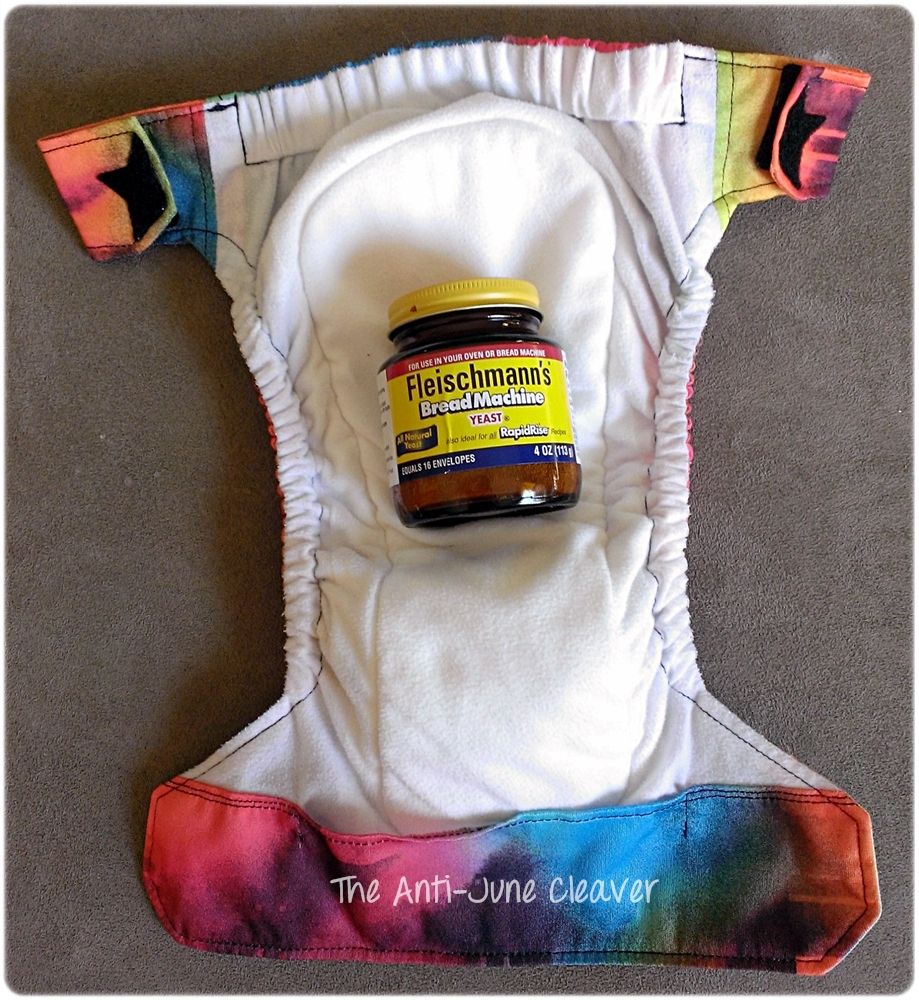 How do you know if you have yeast? If you have a prickly looking rash that doesn't improve or go away within 24 hours of using typical diaper creams, chances are that you have yeast.
*For the first time you should visit your doctor to make sure but after you have it once, you're likely to recognize it if you get it again.
Yeast is a very stubborn fungus to get rid of and your first step must be to treat the rash. If diagnosed by a doctor they will likely give you a prescription for an antifungal cream. If you have had yeast before and you no longer have a prescription you can use an over the counter cream for athlete's foot, jock itch and ringworm. The generic name is Clotrimazole which is the same as the brand name Lotrimin. These creams are not safe for cloth diapers so you will need to use disposable diapers, flushable inserts or a fleece liner in your cloth diapers.

Once you've tackled the rash, you must treat all of your diapers, cloth wipes and reusable diaper liners (if you use them). There is no getting around this because if you don't you will reinfect your baby. There are several things people do to treat yeast, but what I do is this:
Once your diapers are clean of waste, wash them in HOT water, around 125-130 degrees without going over.
To the water add about 45 drops of grapefruit seed extract and an oxygen bleach such as OxiClean or Biokleen. I use a full scoop when disinfecting.
Do a second rinse to make sure all of the GSE and oxygen bleach is out of your diapers
You should now be yeast free. Some people also choose to treat towels that have touched their baby's bare bottom while they were infected.
Tea tree oil is also popular for treating yeast but in my research I have read that it doesn't kill the spores while grapefruit seed extract does.
Also in my research I was only able to find general information on what to use but no exact amounts. This is what has worked for me though you may find more or less GSE may work for you.